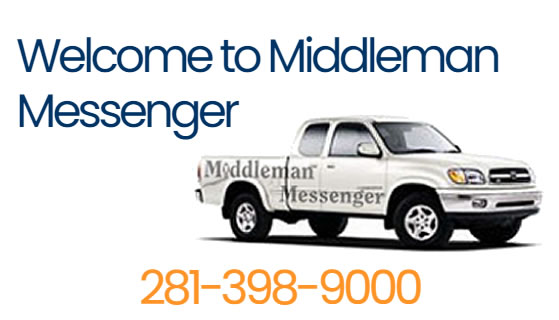 Middleman Messenger Services
What's New?

Middleman Messenger is the premier messenger/courier service in the Greater Houston Area. Our commitment to our customers is simple, honesty, professionalism, timeliness and affordable rates. All drivers are uniformed and will present the professional appearance that your customers expect, and you deserve.
More...




We now accept Mastercard, Visa and American Express!




FEATURES



24 User Access
24 hour user access to view your orders and your order status.



Complete Order History
View details for every delivery you have placed with Middleman Messenger!


Existing Customer?
Need to set up an additional login?

Click here to set up your login.